Easy to deploy
We can roll out the apps to your team in just a couple of weeks.
Tried & tested
Our apps are constantly being used and improved.
Influenced by our agency experience
Our knowledge and expertise goes into every game.
Enable your office in the cloud
Allow your team members to work remotely from wherever they choose to dial in from and still collaborate and co-create as if they were in your real office. Check out MyDigitalOffice as your solution for hybrid and remote working in the metaverse for work
Unlock skills and knowledge through new ways of learning
Quizzes and infographics provide an alternative way to digest information. Our QuizGraphic solution delivers learning in snack size bites and with curiosity as the main driver for learning. Book a demo to find out more
Pre-built games and experiences for rapid deployment
Custom game design can take time before it is ready to play and deploy, we have a number of games and experiences that can be reskinned and re-branded to suit your company: a casino metaverse, a drag racing game and a voxel art style games arcade with 6 playable arcade games
A digital solution for every stage of the employee lifecycle.
Our 'pay and play' games exist for the purpose of building employee skills and confidence, improving employee wellbeing, right through to promoting environmental consciousness in the office. Browse through our tried and tested games and get in touch to find out how you can arrange access for your workforce.
MyDigitalOffice.io: The metaverse for work - your office in the clouds
Helping remote and hybrid teams to collaborate and be productive wherever they choose to work from
MyDigitalOffice.io is ideal for remote and hybrid teams to connect online. Where you sit matters, our system allows everyone at the same desk to converse as you would in a physical office, only here you don't even have to be in the same city.

Productivity and connection are what My Digital Office is built for. Allowing team members to see who is in or not and what they are working with or on. Our roadmap includes health and well-being improvements and dedicated rooms for focused activities such as thinking, learning, social, and relaxation. We already have meeting rooms, chat, whiteboards, shoutouts, and project updates.
Schedule a demo to learn more or simply sign-up for a free trial, the first 3 team members are free.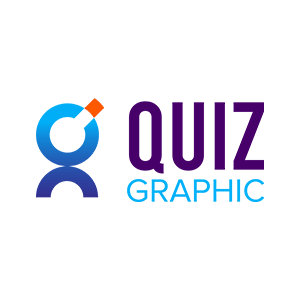 QuizGraphic: Use curiosity to drive learning
Test what you know and find out the missing gaps in a colourful infographic
QuizGraphic is designed to be quick on the fly learning, tapping into the innate curiosity of your learners.

QuizGraphic is available as ready-made content to be uploaded into your learning management system or as a stand-alone solution with scores and completion as your analytics.

Schedule a demo to find out how it works and test your knowledge about cybersecurity. Our QuizGraphic is made in topical collection bundles and the first one available is all about Cyber! who doesn't want to keep their business safe.
Carbon 0 Commute - the smart city solution for commuters
This fun app encourages active commuter choices (as well as a little competition!) towards reducing carbon emissions in your city.
Walk, bus or drive? Our app helps your employees choose the most carbon-friendly options both on their way to the office by reinforcing good environmental habits.

Smart cities can incentivise their citizens to help reduce carbon emissions. Teams, families, and friends can work together to achieve carbon neutrality through the use of leader boards and virtual milestones.

Get some healthy competition going and see who can stay at zero for the longest!
Strengthen the skills and abilities of your employees
By playing one game per day, you and your employees can gain valuable insights into the team's dynamics. Discover new potential and help your employees unlock skills they never knew they had.
We have created a virtual world that lets employees explore their capabilities and potential.

Whether it's wellbeing, personality type, management style, diversity awareness or interviewing skills, your employees have the ability to engage with other team members and even battle out their skills in a friendly duel!

Employers can gain an understanding of the team's skills, current mood, and abilities whilst employees can discover what they're good at, where they can improve and how best they can relate to the rest of the team.
Get a ready-made app,
no matter your budget
If you've always wanted an app for your business, we can make that happen.
Ideal for training, coaching, and building loyalty, we have made it straightforward and cost-effective to get a mobile app up and running quickly.

From getting your employees to engage with their employee benefits to learning more about the company value, we can even help you introduce a loyalty program or an education piece about how you will be making the premises COVID-safe for the team.
Nurture your people with a quiz funnel
A quiz format will enable you to gather data and gain a better understanding of your employees.
You can tailor the outcome of the quiz to suit the preferences of your team.

Just send us your topic and questions and let us where you want your quiz takers to end up and we'll make a unique and compelling quiz funnel.
Gamification Design
Card Deck
We use our own game card deck to assist us at workshops, especially when we are trying to create games or gamification designs with people who self-proclaim not to play games.
We use our own game card deck to assist us at workshops, especially when we are trying to create games or gamification designs with people who self-proclaim not to play games.

We found it extremely helpful to conceptualise the components of a game and to stimulate a conversation about the kinds of decisions that need to be made to make the project work for the target audience.
Looking for something more specific?
Gamification
Strategy & Design
Add incentives and playful aspects to your existing processes.
Serious Game
Design
Create a new game from scratch, in digital or physical form.
"Working towards Carbon Neutrality in your city."
A smart city wants to promote carbon friendly and healthy behaviour by their citizens. They used one of our gamified apps called Carbon 0 Commute nudging citizens that live within a 7km radius of their place of work or school to choose the carbon friendliest and healthiest options. We are using peer to peer challenges to keep people going.
"Visualize how gamification and game design can help your company."
Explaining gamification and game design to people who don't play games and often don't like games can be difficult. Our specialist created card deck breaks down the game design steps and gives 100% better understanding of the process.