Meet the team you'll be working with.
An Coppens
Chief Game Changer
The company is led by An, revered gamification expert and award-winning speaker with over 20 years' experience in creating behavioural change through games and play.
Superpowers:
Ideas generator, Design creator, Writing machine, etc.
Favourite games:
Sim City (original), Homescapes, Ticket to ride, 80 days, puzzles.
Alvin
3D & Design Assassin
Alvin is our real-life Ninja who prefers to work in the shadows. He slices and dices virtual objects with his 3D and design assassin skills.
Superpowers:
Creating virtual characters and layouts, whipping up creative dishes in the kitchen.
Favourite games:
Anything on a mobile, PC or games console!
Jezzel
Interactive Web Developer
Jezzel is the team's talented web developer, creating interactive and engaging web interfaces that are the cornerstone to our games.
Superpowers:
Front and backend coding, photography, being an emotional support buddy.
Favourite games:
Suikoden series, Tales series, The Sims series.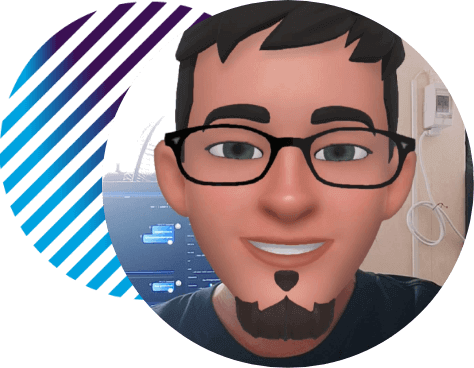 Angelo
Unity Platform Developer
Angelo is our excellent Unity platform developer; he writes the vital code which forms the basis of every mobile app.
Superpowers:
Code generator, code seeker, code enthusiast.
Favourite games:
Animal Crossing, Clash Royale, Super Mario.
Axl
Front-End Developer
Axl is our front-end developer; she converts design into technical front end of the web.
Superpowers:
Design and Develop.
Favourite games:
Exploding Kittens, Solitaire, Call of Duty Mobile
Eman
Mobile and Web Developer
Eman is our skilled mobile and web developer, he helps to create the immersive digital experiences found in all of our games.
Superpowers:
Eman just laughed when we asked him what his superpower is, so we think it must be modesty!
Favourite games:
Battle City, Mario.
Isabel
UI/UX Designer
Isabel is our resident wizard of all things user-friendly! Whether it's conducting research to understand our users' needs, crafting visually stunning interfaces, or bringing concepts to life with prototypes, Isabel does it all with a smile.
Superpowers:
Designing interfaces and prototypes, good playlist recommendations
Favourite games:
Sims 4, Forza Horizon, Call of Duty
Joseph
Fullstack Developer
Helping both frontend and backend to create a web based game application.
Superpowers:
Fullstack (stackoverflow) Developer
Favourite games:
Nba2k, God of war series, FF Series
Saga
Disruptive Cuddle Seeker
Saga is our cameo actress in online meetings.
Superpowers:
Purring, catching mice and other moving items.
Favourite games:
Chase birds, box investigations, climbing on top of stuff, hide and seek, biting office equipment if no attention is given.
This could be you…
Our Solutions
Pay & Play
Apps & Games
A digital solution for
every stage of the employee lifecycle.
Gamification Strategy & Design
Add incentives and playful aspects to your existing processes.
Serious Game
Design
Create a new game from scratch, in digital or physical form.